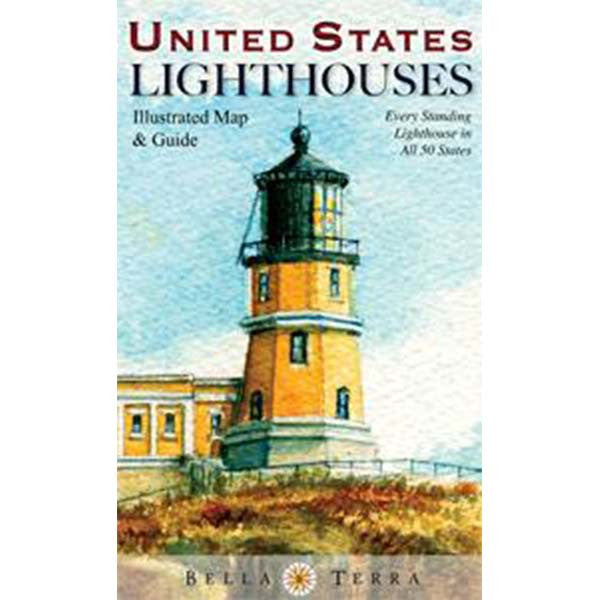 United States Lighthouses Map
United States Lighthouses: Illustrated Map & Guide (Revised 5th Edition)
Author:  Bella Terra Publishing
The most up-to-date & comprehensive U.S. lighthouse directory.

All 779 standing lighthouses in the 50 states located on detailed regional maps.

Each official lighthouse name, alternate name(s), year of first lighting, year of current structure, physical location & latitude/longitude.

46 original watercolor illustrations, several newly commissioned.
Cover: Split Rock Lighthouse, Lake Superior, MN, by Gerald C. Hill.
Dimensions: 27 x 39 in. (68.5 x 99 cm.); Folded to 6 x 9.75 in. (15 x 25 cm.)