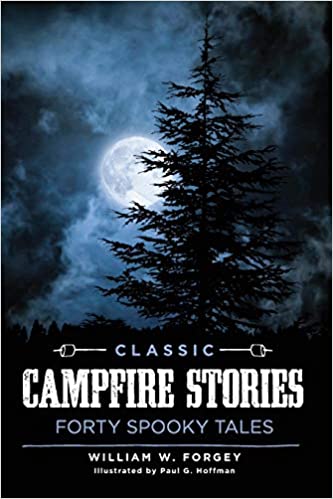 Classic Campfire Stories: Forty Spooky Tales
Need a good scary story to tell to youngsters—or to anyone, young or old, who wants a little fright before going off to sleep in the great outdoors? Nothing goes better with gooey s'mores and a glowing campfire than a good ghost story, and this collection of Doc Forgey's best scary classics and frightening folktales will send shivers up anyone's spine.
Classic Campfire Stories includes forty classic stories of adventures and ghosts, all fun and easy to remember and retell.
Read about:
The Valley of the Blue Mist
The Human Hand
La Cucaracha Mine
The Partner
The Mackenzie River Ghost
The Death of the Old Lion
The Ice Walker only in 1985 version
The Message
The Haunting of the House on the Ridge